Who am I and why should you listen to me?
My full bio is here, along with that of my strategic partner, Rich Kelley. The short answer to the question is that I've worked with authors, editors, publicists, sales reps, agents, booksellers, and librarians for decades at FSG, Random House and Houghton Mifflin Harcourt, successfully using the newest and the timeless tools to bring readers and writers together, and now I work outside corporate  doing the same work in this rapidly shifting marketplace and media landscape.
BRIDGET MARMION BOOK MARKETING LLC is a full-service marketing firm that can provide whatever strategic campaign planning, publicity, marketing, or promotional support a publisher or author needs.
Though I launched my marketing firm ten years ago as YOUR EXPERT NATION, we decided to change the company name to BRIDGET MARMION BOOK MARKETING for SEO reasons. I want authors/agents/publishers to be able to find me and my wonderful colleagues more easily!
MY UNIQUE BUISNESS MODEL: After decades in the business, I am proud of my relationships with so many talented publishing professionals. As warranted by the AUTHOR'S GOALS, OUR STRATEGIC PLAN, and BUDGET, I will CREATE A MARKETING CAMPAIGN AND ASSEMBLE A TEAM TO IMPLEMENT THAT COORDINATED CAMPAIGN.
How can we help you?
PUBLISHERS, large and small, should contact us to supplement their own great efforts in publicity, online advertising, email marketing, pre-order campaigns; wherever your team can use extra hands, to maximize the success of your key and emerging titles.
We work with AUTHORS published by houses large and small, and we occasionally work with AUTHORS who are independently published. Do you need help defining your audience and message; creating and implementing a marketing plan; want to supplement your publisher's effort with additional online ads, email marketing, publicity? Please be in touch. Consultation projects may be less expensive, but I do want you to know that our services including any implementation begin at $7500.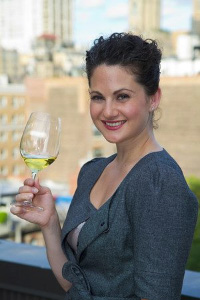 ---
"I have used Bridget Marmion Book Marketing for help with brand building and media advisory. It has provided me the strategic knowledge and experience to take my career to the next level."
—Kristie Petrullo: Petrullo Wine Consulting
---