Bridget Marmion – FOUNDER AND PRESIDENT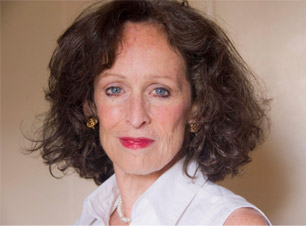 As SVP Marketing of Farrar, Straus Giroux, Random House and Houghton Mifflin Harcourt, Marmion has over three decades experience creating, coordinating and implementing campaigns that lead to the best-seller list. At FSG and HMH, Marmion oversaw publicity and marketing, traditional and digital, for both adult and children's books. Her focus has always been on helping an author or illustrator hone his message, but most importantly developing campaigns reflecting how that author is most comfortable and effective engaging his/her audience. Her time in sales and marketing at those distinguished houses plus her work with the AAP, including two years as Chair of the AAP Trade Executive Committee, have resulted in extensive contacts and expertise in all channels including retail, K—12, college, library, online and the agent community.
Click here to see a list of books and authors Bridget has worked with during her corporate career,
and click here to see the clients of BRIDGET MARMION BOOK MARKETING, LLC.
Marmion recognizes that in this era of social media, trusted sources, and engaging your target audience, it's still about strategy and what will have maximum impact for YOU. Our team will include a genre expert as we create your campaign, blending the traditional and the newest marketing tools for maximum impact.
Follow Bridget
Twitter: @yrexpertnation @BRIDGETMARMION
Facebook: facebook.com/BridgetMarmion  facebook.com/YourExpertNation
LinkedIn: linkedin.com/in/bridgetmarmion
Rich Kelley – STRATEGIC PARTNER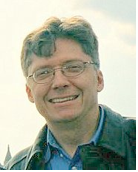 An independent publishing consultant specializing in content development, online marketing, and systems integration, Rich Kelley has been marketing books to niche audiences for more than 30 years. As Senior Vice President at Newbridge Communications and Bookspan from 1994 through 2002, Kelley directed the editorial, marketing and online strategies for 20 product lines spanning business, computing, health, and science. As Director of Marketing and Membership for The New York Academy of Sciences from 2003 to 2005, Kelley led a multi-channel campaign that raised membership 25% over 15 months. Over the past twelve years, Kelley has specialized in SEO, website optimization, social media, email and content development consulting. His clients have included The New York Academy of Sciences, The Library of America, Market Partners International, Scientific American, Graywolf Press, Jewish Currents, The Ensemble Studio Theatre, Primary Stages, and the Sloan Foundation, among others. For two years, from its launch in July 2010 through October 2012, Kelley edited Reader's Almanac, the popular blog of The Library of America, and between 2007 and 2012 conducted more than fifty interviews with the authors or editors of LOA volumes, including John Ashbery, Pete Hamill, Jonathan Lethem, Joyce Carol Oates, Art Spiegelman, and many others. Kelley is Strategic Partner and VP, BRIDGET MARMION BOOK MARKETING.
Twitter: @rpmkel
LinkedIn: linkedin.com/in/richkelley
Facebook: facebook.com/richkelley
---
OUR EXPERTS
BOARD OF ADVISORS
Successful entrepreneurs and business leaders to guide us as we grow our business
Chris Madden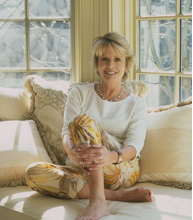 Chris Madden Inc. is a multi-million-dollar home furnishings company founded by celebrity designer Chris Madden. The company spans design, publishing, licensing and television.
When her design collection for JCPenney was introduced in the retailer's stores, catalog, and online in 2004, it became the company's most successful home furnishings launch in its history. Her JCPenney collection is now in its eighth year. Chris' licensed products for the home have generated close to two billion dollars in retail sales to date.
READ MORE
James E. Quinn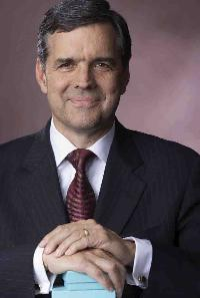 James E. Quinn, president of Tiffany & Co., the internationally renowned jeweler and specialty retailer was named to the post in February 2003, and held it for nine years.
From 1992 to 1998 James Quinn was executive vice president and then became vice chairman, a position he held until his appointment as president. He was named to the company's board of directors in 1995. He is also executive vice president of The Tiffany & Co. Foundation, established in 2000, which supports arts preservation and environmental conservation groups.
As president, Mr. Quinn oversaw retail sales in Tiffany stores in more than 50 countries, with responsibility for the company's global expansion strategy, including the significant Tiffany presence established throughout Asia. "READ MORE
Lynn Goldberg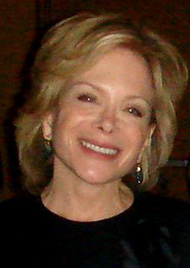 Lynn Goldberg founded her company, Lynn Goldberg Communications, in 1981. The name of the firm was changed in 1997 to Goldberg McDuffie Communications, Inc. Previously, she was Director of Publicity for Farrar, Straus & Giroux, and Pantheon Books, and Publicity Manager of Random House. Before her publishing career, Lynn Goldberg was a teacher of African-American studies in the New York City Public High Schools.
Ms. Goldberg has been profiled by Publishers Weekly andPRWeek and interviewed on the Today Show, NBC Nightly News, and Public Radio International's Marketplace. TheNew York Observer designated her "the Brigadier General of big-book publicity," and her innovative public relations campaigns have been cited by the New York Times, theWashington Post… READ MORE
Contact: http://www.goldbergmcduffie.com/
Holly Chen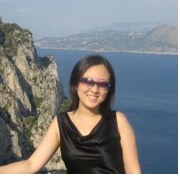 Holly Chen brings her leadership and industry experience in social media and marketing to Bridget Marmion Book Marketing, from years of working with both social media startups and Fortune 500 corporations.
Holly leads Product Management and Marketing at mySkin.com, a skincare social community and scientific recommendation website. She hired and trained its marketing team from the ground up, and established and successfully grew all of its social media and content presence. READ MORE
Linkedin: www.linkedin.com/in/holly
About.me: about.me/hollychen
Twitter: @HollyNY
Roger Straus III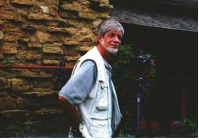 Roger Straus III spent thirty years in book publishing. He held the following positions: Publisher and Executive Director of Aperture; Managing Director Of FSG; Executive Editor Avon; Marketing Director Times Books; Associate Publisher Harper & Row. For the last ten years he has worked as an architectural photographer. During that time 10 books of his photographs have been published, including AMERICA'S GREAT RAILROAD STATIONS, Viking Studio fall 2011, and the forthcoming HOUSES OF THE PRESIDENTS, Little Brown, fall 2012.