Here are the basic ways that publishers and authors work with us. Please drop me a note at bridgetmarmion@gmail.com to discuss your needs. 
After decades in the business, I am proud of my relationships with so many talented publishing professionals.  As warranted by the AUTHOR'S GOALS, OUR STRATEGIC PLAN, and BUDGET, I will ASSEMBLE A TEAM TO WORK ON YOUR CAMPAIGN, ON YOUR BUDGET.
Consultation projects may be less expensive, but kindly note that campaigns including any implementation begin at $7500.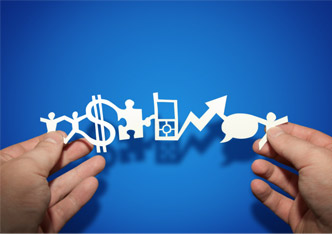 WORKING WITH PUBLISHERS AND AGENTS:
Publishers and agents, please email Bridget at bridgetmarmion@gmail.com to arrange a call to discuss how we can support you and your authors.
---
We can provide any service of a marketing and publicity campaign, including:  
• STRATEGIC PLANNING
• PUBLICITY
• DIGITAL MARKETING
• ONLINE ADVERTISING
• PRE-ORDER CAMPAIGN

• BRANDING, MESSAGE DEVELOPMENT
• WEBSITE DEVELOPMENT
• EMAIL MARKETING
• SOCIAL MEDIA COACHING
WORKING WITH AUTHORS:
It is quite common, fyi, for first-time authors to need help identifying goals, What Matters, and the services they should consider. After all, you have a world of experience in your field, but publishing and/or marketing is a brand new galaxy of players, procedures, and processes.
MARKETING CONSULT CALL: During a 60-minute call, based ONLY on the information provided on that call by the author regarding their book, campaign goals, timeline, budget for marketing, and the author's promotional ammunition identified through the guided questions from the veteran marketing director, Bridget Marmion will offer feedback and strategic marketing advice.
CAMPAIGN/PROJECT MANAGEMENT PROPOSAL: After a 60-minute MEET/GREET CALL during which the author identifies the book, their audience, their credentials, key promo ammunition, marketing budget and timeline, Bridget Marmion will send an Author Q&A, and follow up with a MARKETING CAMPAIGN PROPOSAL, tailored for you, to be implemented by select professionals of Bridget Marmion Book Marketing. Please note that the fee for campaigns with services including implementation begin at $7500.
MARKETING/PUBLISHING CONSULTING, 3-month minimum. Available in 3 month increments. Bridget will work with writers or publishers who want to build their visibility/brand, including as the countdown to publication date approaches, or to answer questions about the business of publishing. For instance, "I'm about to finish my manuscript. Now what??" or "How best to establish my company/authors in the US publishing market?" A weekly call can be set up at a mutually convenient time.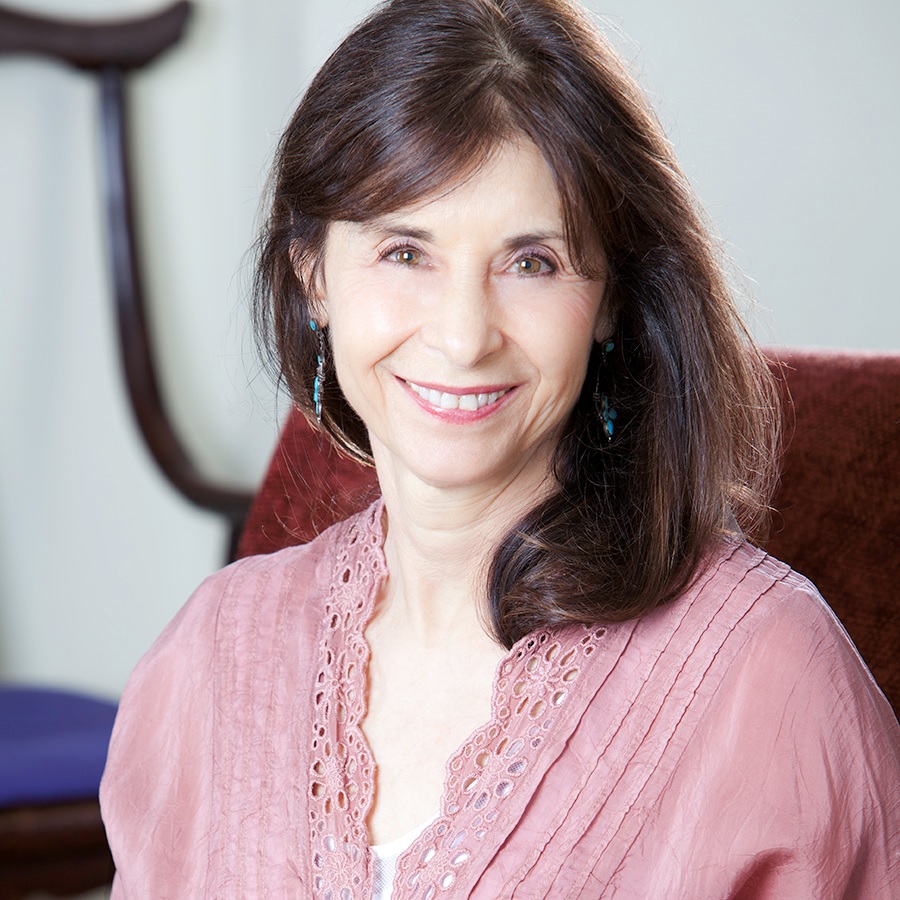 ---
"I discovered Bridget Marmion Book Marketing through my agent, and I'm down on my knees with gratitude... With the goal of complementing my publisher's wonderful marketing plan, I contacted Bridget, wizardess of things literary. If you're an author looking for marketing help, call BMBM immedately!"
—Dale Kushner: author of Conditions of Love
---
PUBLISHERS AND AUTHORS, HERE IS A SELECTION OF SOME OF THE SERVICES OFFERED BY BRIDGET MARMION BOOK MARKETING:
PUBLICITY, MARKETING, BRANDING, MESSAGING: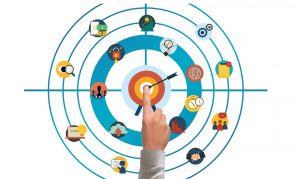 Our publicity and marketing professionals will help clients develop the author or brand positioning, the message most likely to lead to coverage in this very competitive media landscape.
>Our publicists include veterans with extensive experience in public relations, consumer promotions, marketing communications, and brand licensing, and those skilled in developing publicity efforts and media strategy for authors and publishing clients of both non-fiction and fiction work.
Publicity, marketing, branding services include:
Strategic Media Relations for brand building and book Launches (including TV, radio, print and online outreach)
Author positioning, messaging for the target audience
 Radio media tours
Developing and overseeing events
Executive and Spokesperson Media Training
---
SOCIAL MEDIA COACHING FOR THE BEST PLATFORM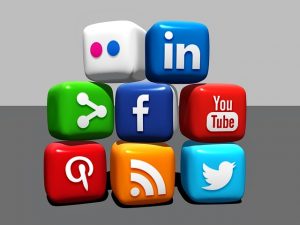 Get conversations going with your readers where they spend their time while you build your visibility — and brand.
Social media is tricky. Facebook, Twitter, LinkedIn, — which one does your target audience prefer? Which one is right for you? Best practices differ for each platform. You should be on the one that matches your audience — and the one you will enjoy.
Using social media effectively means more than "setting up a page." You need to know how to create great posts, when and how often to post, how to converse and attract a following, how to best use your platform for research and networking — and how to do this effectively and still leave time for writing your book.
We have experience working on all of these platforms and can help you find the best one(s) for you.
The deliverables for this unique service include private one-on-one coaching, via Skype or phone. It is generally a three-month service, and is recommended at least a year before release date.
---
SOCIAL MEDIA POSTING
We will handle the more technical end of social media for select authors.  The client provides the content which my colleague will edit and post on the author's established accounts.
---
EMAIL MARKETING: SET UP, COACHING AND/OR IMPLEMENTATION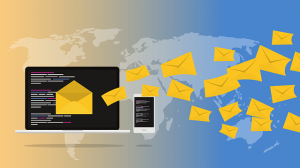 Social media may get the buzz but "email marketing beats all other marketing methods in terms of return on investment (ROI)." (Harvard Business Review)
Email is the most direct and valuable way to communicate with your readers.   Each email costs pennies; you can tell who has opened and clicked within 24 hours; you control timing, message, creative, and the relationship. And you can link to wherever you want to send the email's recipients.
Deliverables can include account and list setup, template creation, and multiple campaigns over several months including results analysis and optimization.
---
ONLINE AD CAMPAIGNS, including AD CREATION, TARGETING, IMPLEMENTATION, MONITORING, REPORTING and (if desired) COACHING
Online ads are now the most cost-effective way to reach readers you don't know. Target them by age, gender, location, genre, profession, keywords and keyword phrases, and even by similar books and authors.
Through testing and optimizing, we have conducted online ad campaigns that have sustained clickthrough rates consistently better than 2%, even seven months past publication!
Draw on our years of experience advertising books to Facebook and Google AdWords users. My colleague will create the ads, target the desired audience using the latest best practices, report weekly on the ads' performance, and optimize targeting and creative for best results.
We have found that most clients like to begin an online ad campaign by doing ads on Facebook. Our standard campaign is therefore now Facebook only. Google AdWords campaigns are also available, as well as coaching as part of either a Facebook or Google AdWords campaign, for an additional expense.
---
WEBSITE PROJECT MANAGEMENT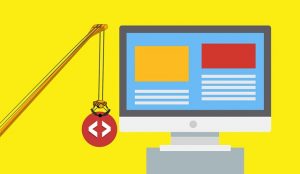 "Do I even need a website today?" While social media platforms are important ways to directly engage with your readers, they change all the time. What you post there disappears into the stream of new posts.
With your own website you no longer have to worry about changes on a social media platform. You control the information about you, your message, your book. You own your brand and, if set up and maintained properly, your website will be the first thing anyone who Googles you or your book will see.
Ask for our WEBSITE PROJECT MANAGEMENT service if you are a busy author who needs a website and would like an experienced SEO book pro to work with your website developer/designer regarding the technical aspects, insuring that the copy, navigation and functionality of your website reflect current best practices and are optimized for your book's "discoverability."
---
BLOG COACHING
Help your readers get to know you — give them an incentive to keep returning to your website.
A beautiful website is useless if no one visits it. Imagine a gorgeous holiday card you never mail. Blogging has proven to be a powerful way to add new content to an author's website. Blog posts introduce you and your work to new readers — and remind your fans why they want to keep up with you and your new work. And if you use the right category tags, search terms and keywords, you are leaving breadcrumbs for new readers who share your interests to find you organically through search.
My colleagues are experienced in analyzing which blogs posts engage readers and work with authors to find the right mix of content subject, length, and frequency that works best for author and audience.
---
BOOK AND WEBSITE METADATA REVIEW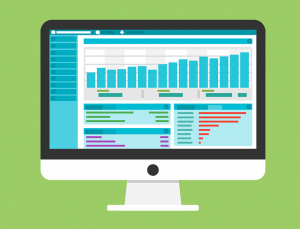 Make sure the words that describe your book and its website make both easy for your target audience to discover.
"Metadata" is the least sexy yet most important word in marketing in this digital age.  Rich, accurate, and fresh metadata helps your potential readers discover you, your website, and your book whether they are asking for it in a bookstore, looking for suggestions on Amazon or any online retailer, or searching the internet for info on your topic.
Deliverables for this service include a detailed review of the descriptive metadata that will follow a book through the distribution channel — and a report on how it can be improved — as well as a review of and report on your book and on your website's metadata and what may need to change to optimize your book and site for "discoverability."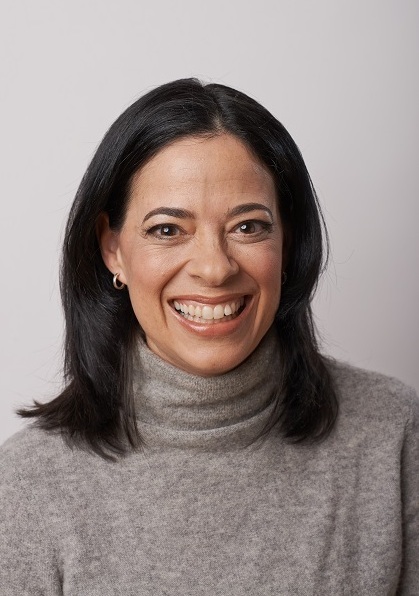 ---
"What a great business model! The combined years of expertise and experience we got with Bridget and her team was remarkable."
—Deborah Brody: Editorial Director, Harlequin Nonfiction
---