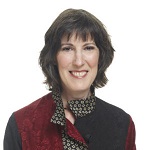 "Bridget Marmion and her stellar team at BMBM awakened the inner expert in me, tenaciously promoting my book, raising my voice in the national conversation, and jumpstarting a strategic plan to translate my 360-degree view of early childhood policy into action—for equality, our economy, and our children."
—Susan Ochshorn, Founder and Principal, ECE PolicyWorks; Author of Squandering America's Future – Why ECE Policy Matters for Equality, Our Economy, and Our Children
---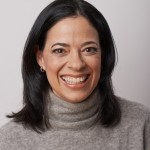 "What a great business model! The combined years of expertise and experience we got with Bridget and her team was remarkable."
—Deborah Brody, Editorial Director, Harlequin Nonfiction
---

"I have used Bridget Marmion Book Marketing for help with brand building and media advisory. It has provided me the strategic knowledge and experience to take my career to the next level."
—Kristie Petrullo, Petrullo Wine Consulting
---
"I discovered Bridget Marmion Book Marketing through my agent, and I'm down on my knees with gratitude. . . . With the goal of complementing my publisher's wonderful marketing plan, I contacted Bridget Marmion, wizardess of all things literary. She assembled a team of her astute experts, who together have accrued years of invaluable information about the marketing of books and are skillful masters in their respective fields. They knew just what to do and how to do it.
"I have only the highest praise for my multi-talented allies at YEN. They have worked tirelessly on my behalf and always with great kindness, loyalty, and humor. With unerring judgment my YEN team created and initiated marketing strategies that have contributed to the success of my debut novel The Conditions of Love, and I feel fortunate to have their support and friendship. I'm already looking forward to working with my friends at YEN on novel number two. If you're an author looking for marketing help, call YEN immediately!"
—Dale Kushner, author, The Conditions of Love (Grand Central Publishing)
---
Testimonials about Bridget Marmion Book Marketing's Seminars & Workshops
"This savvy lineup of publishing pros equipped us with DOZENS of specific, actionable tips—strategies to help our books rise above the thundering herd of self-pubbers flooding the marketplace. For me, one tip alone was worth the price of admission."
—John Emmerling, author of It Only Takes One (Simon & Schuster) and Why Do Dogs Sniff Hydrants? (self-published) on "Publishing Professionals Offer Best Practices on Self-Publishing"
---
"For an author like me who's in need of a website, Bridget Marmion Book Marketing 's session, WHAT MAKES AN AUTHOR WEBSITE GREAT, was just what I was looking for. It taught me what works and what doesn't. I found it indispensable. Thank you!"
— Ann Marie Cunningham, science journalist, co-author, Ryan White: My Own Story (Signet) on "What Makes an Author Website Great"
---
"It was a great and informative seminar and among the most valuable and useful sessions of Social Media Week 2014."
—Rupa Mishra, Fashion/Luxury student at Fashion Institute of Technology (FIT) on "What It Takes to Get Published in 2014"
---
"A wonderful, informative experience."
—Paul Charles Pemberton, author and screenwriter on "Metadata Meets SEO: How Authors Can Improve Their Books' Discoverability"
---
"Last night's panel was excellent. I enjoyed learning from each of the speakers, and found the discussion so insightful. Thanks for a great event!"
—Laura De Silva, Senior Marketing Manager at Open Road Integrated Media Inc., on "Reaching Reading Groups Today: Effective Marketing and Publicity"
---
"I really appreciated the time and thought that went into producing this event; I thought it was interesting from start to finish, and all the panelists were very 'real' about the subject matter. It was clear that everyone in the room was an expert, and it was wonderful to hear each person's particular perspective on the topic."
—April Greene, writer and editor, on "Hoping To Publish? An Agent, Author, Marketing Director and Publisher on What to Expect and the Questions to Ask, in the Trade or Self-Publishing Worlds"
---
"I was extremely impressed by the high level of experience and expertise of the panel – deep and authoritative."
—Valerie Peterson, author and book publishing consultant, on "Hoping To Publish? An Agent, Author, Marketing Director and Publisher on What to Expect and the Questions to Ask, in the Trade or Self-Publishing Worlds"
---
"This event was an informative and interesting session, featuring a diverse group of knowledgeable speakers across different areas of the industry. The session was relevant and useful, whether you are an accomplished and published writer or someone dabbling in the idea of writing and publishing a book (me)."
—Rémie K. Christ, marketing and communications consultant, on "Hoping To Publish? An Agent, Author, Marketing Director and Publisher on What to Expect and the Questions to Ask, in the Trade or Self-Publishing Worlds"