MARKETING, STRATEGIC PLANNING AND COORDINATION, ADULT AND CHILDREN'S BOOKS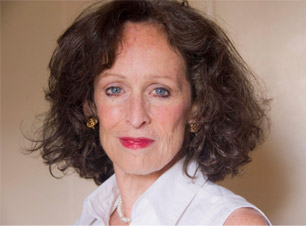 As SVP Marketing of Farrar, Straus Giroux, Random House and Houghton Mifflin Harcourt, Marmion has over three decades experience creating, coordinating and implementing campaigns that lead to the bestseller list. At FSG and HMH, Marmion oversaw publicity and marketing, traditional and digital, both adult and children's books. Her focus has always been helping an author or illustrator hone his message, but most importantly developing campaigns reflecting how that author is most comfortable and effective engaging his/her audience. Her time in sales and marketing at those distinguished houses plus her work with the AAP, including two years as Chair of the AAP Trade Executive Committee, have resulted in extensive contacts and expertise in all channels including retail, K-12, college, library, online and the agent community.
Marmion recognizes that in this era of social media, trusted sources and engaging your target audience, it's still about strategy and what will have maximum impact for YOU. Our team will include a genre expert as we create your campaign, blending the traditional and the newest marketing tools for maximum impact.
Twitter: @bridgetmarmion
Facebook: facebook.com/BridgetMarmion
LinkedIn linkedin.com/in/bridgetmarmion