SELF-PUBLISHING CONSULTING, ONLINE MARKETING, SOCIAL MEDIA COACHING, SOCIAL MEDIA MARKETING with special interest in LITERARY FICTION, ROMANCE, MEMOIR, HISTORY, PSYCHOLOGY, SELF-HELP, DATING & RELATIONSHIPS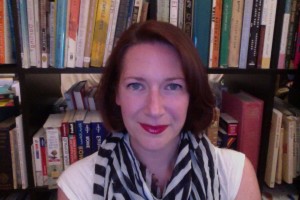 Kera Yonker has over a decade of marketing experience working for publishers including Oxford University Press and McGraw-Hill Professional, where she worked on award-winning and New York Times-bestselling titles and sold to major retailers Barnes & Noble and Amazon.
Before starting her own firm, Final Word Marketing, Kera helped launch over 100 authors into self-publishing programs via Amazon and B&N with Argo Navis, a division of Perseus Books Group.
Kera's marketing and editorial clients have been published by houses large and small, including Hachette Book Group, New Press, and Sock Monkey Press.
Twitter: @kerayonker
LinkedIn: www.linkedin.com/in/kera-yonker
Facebook:https://www.facebook.com/kera.yonker