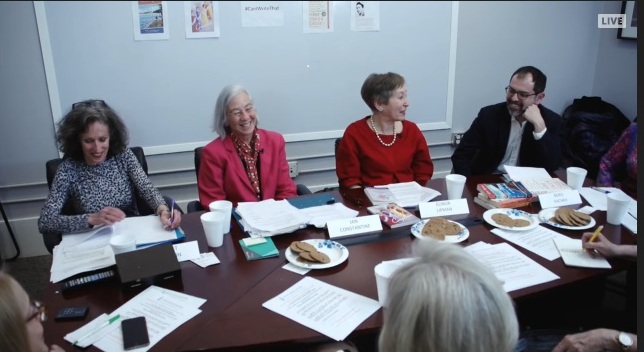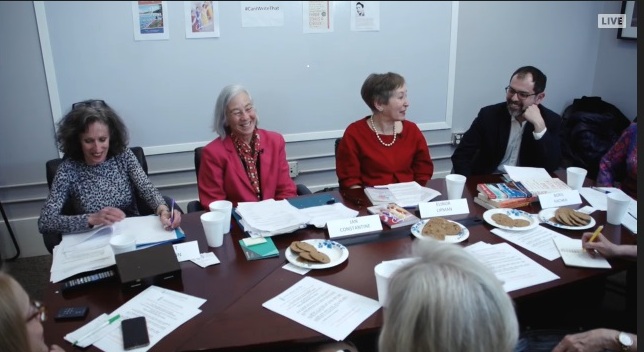 From left: Bridget Marmion, Jan Constantine, Elinor Lipman, and Boris Kachka discuss CAN I WRITE THAT WHILE THEY'RE STILL ALIVE?, a Conference Room Confab hosted by Your Expert Nation on March 2, 2016.
CAN I WRITE THAT WHILE THEY'RE STILL ALIVE?
In this 90-minute video two notable authors, Elinor Lipman and Boris Kachka, along with Jan Constantine, general counsel for The Authors Guild, join YEN president Bridget Marion to discuss the rules and protocol every author who writes about living persons should know. You'll learn the differences between defamation, libel, slander, invasion of privacy and how to avoid each; the concerns, and some suggested solutions, when it's your own life and family you're writing about;  what "rules" novelist, bloggers and publicists must keep in mind; and what you really need to know about fair use. The video is in the MP4 format, has a file size of 422 MB, and is available for download (but not online viewing) immediately upon purchase.